Agenda
What's big data? The three Vs
Big Data evolution
What's Hadoop?
Hadoop Ecosystem
Spark
Real Time
More to come
What's big data?
The three Vs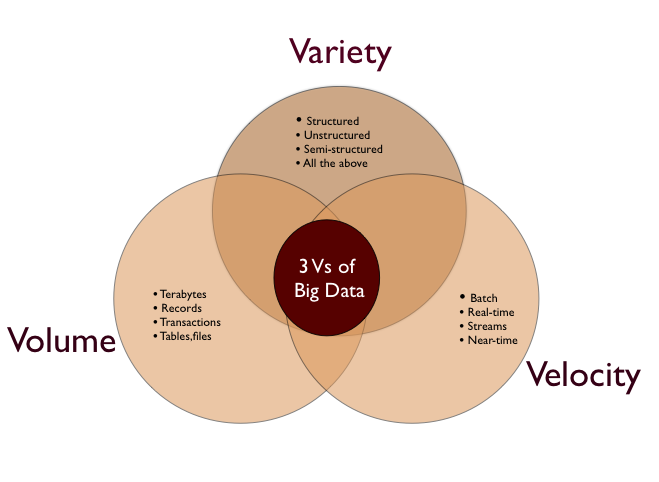 Big Data evolution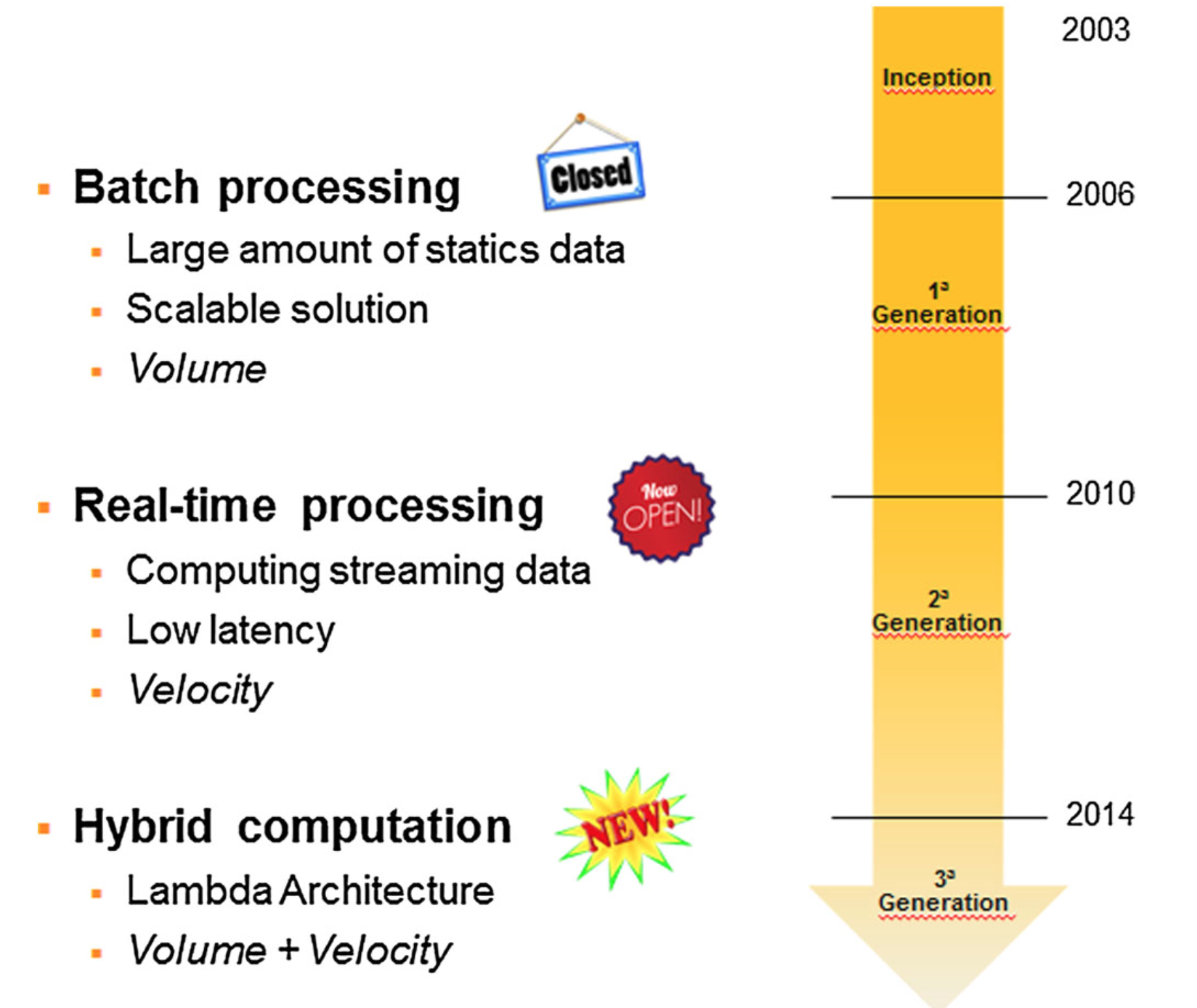 What's Hadoop?
Framework for storage and large-scale processing data
Four modules/layers

Hadoop Common
HDFS
MapReduce
YARN
What's Hadoop?
Hadoop Common
Basic Java scripts to start Hadoop
Require JRE 1.6
Manage all the other components
What's Hadoop?
HDFS
Distributed file system through a cluster
Can store files from GB to TB
Efficiency when reading
Files are accessed using Java API (Thrift)
What's Hadoop?
MapReduce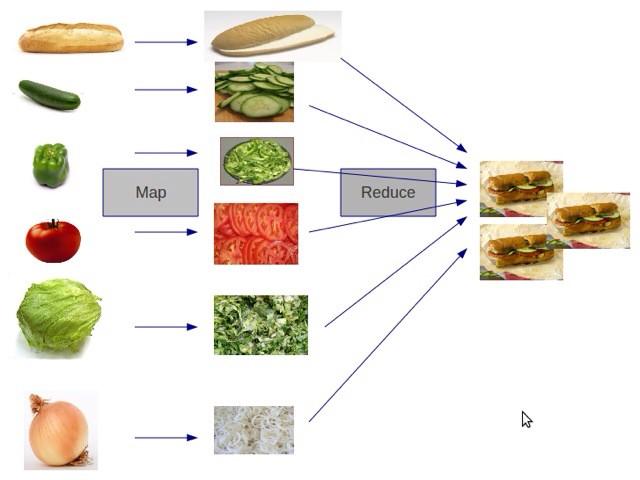 What's Hadoop?
MapReduce
JobTracker + TaskTracker
Separate JVM processess
Not load balanced, nearest data node
What's Hadoop?
YARN
Resource manager
Responsible of distributing user's apps or MR between nodes
What's Hadoop?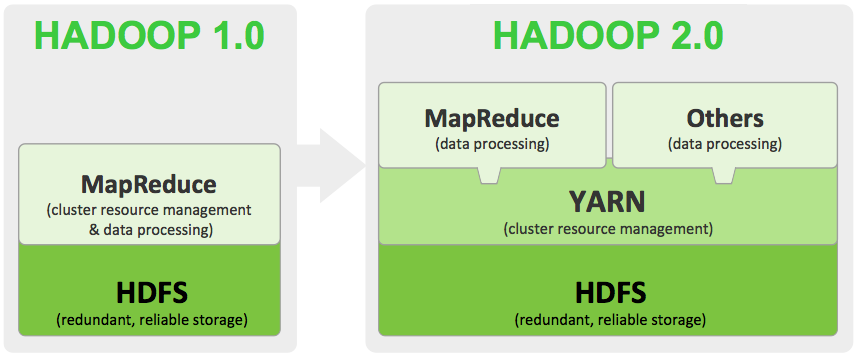 Hadoop Ecosystem
Hive
Database using Hadoop as store
HiveQL
Can handle compressed data: gzip, bzip2, LZO, ...
RDBMS for storing metadata
Hadoop Ecosystem
Impala
Run SQL queries on top HDFS/Hbase
Support Hadoop file formats: Parquet, LZO, ..
Faster than Hive
Share metastore with Hive
Hadoop Ecosystem
HBase
NoSQL database
Columnar storage
HDFS storage layer
REST, Avro, Thrift
Hadoop Ecosystem
Oozie
Workflow scheduler
Can execute:

MapReduce operations
HDFS operations
…

XML
Hadoop Ecosystem
Sqoop
Connect relational databases to Hadoop
Import/export to/from:

RDBMS: MySQL, PostgreSQL, SQL Server, Oracle, ...
Hive
HBase
Hadoop Ecosystem
Pig
High level platform to create MR
Pig Latin
ETL
Store data at any point while executing
Hadoop Ecosystem
HUE
Web interface to access Hadoop resources
It contains:

HDFS browser
Hive query editor
Impala query editor
Oozie workflows manager
Pig editor
...
Hadoop Ecosystem
HUE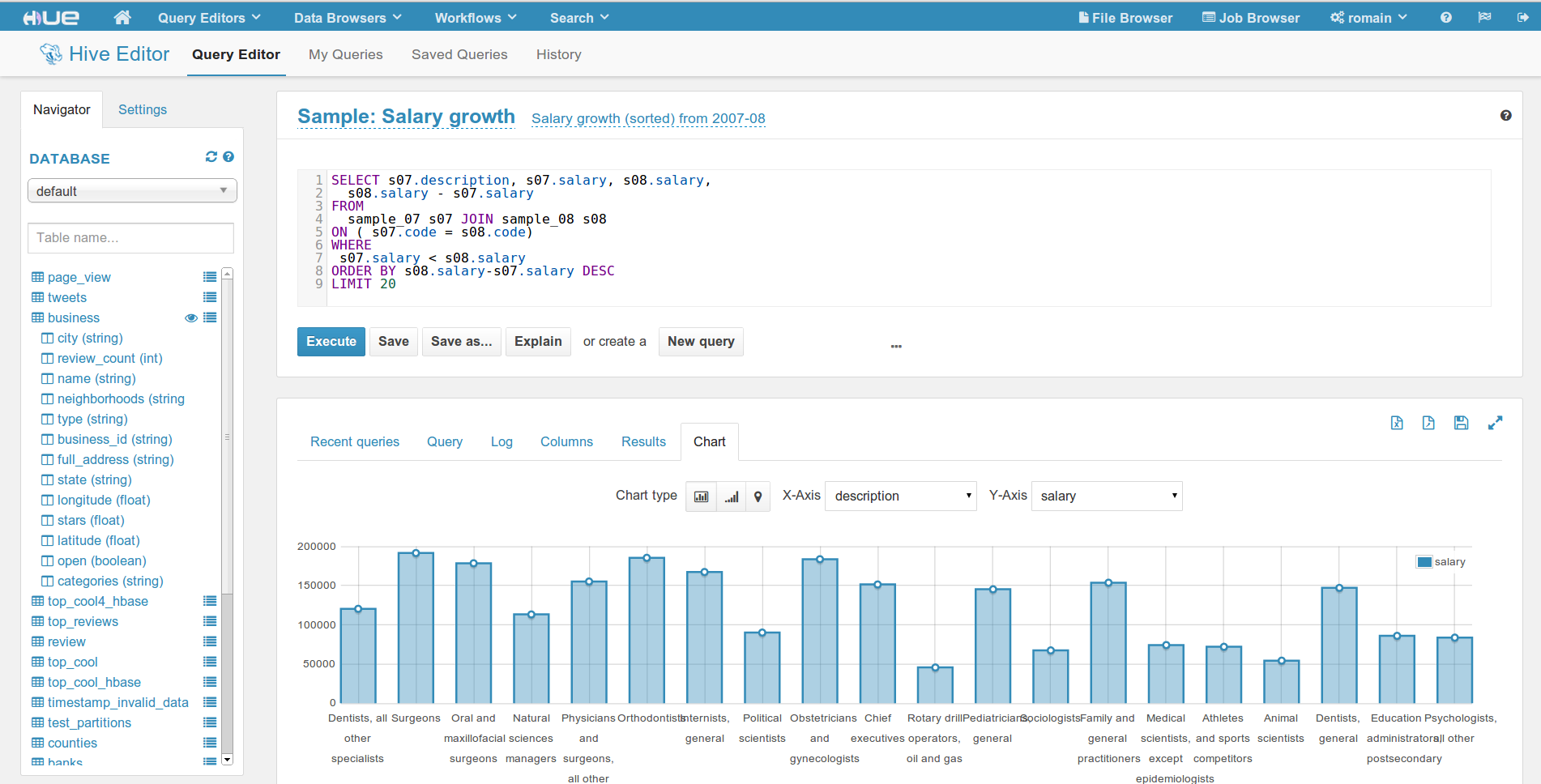 Spark
Cluster computing framework
Cluster management support:
Storage:
Spark
Spark SQL
Spark Streaming
MLlib
GraphX
Real Time
Apache Storm
Process data in real time
Fault-tolerant
No data loss
Topology: spouts/bolts
Real Time
Apache Storm
Nimbus
Supervisor
Zookeeper
UI
Real Time
Heron
Storm API compatible
Faster than Storm
More to come
Lambda Architecture
Three layers

Batch layer
Speed layer
Serving layer
More to come
Lambda Architecture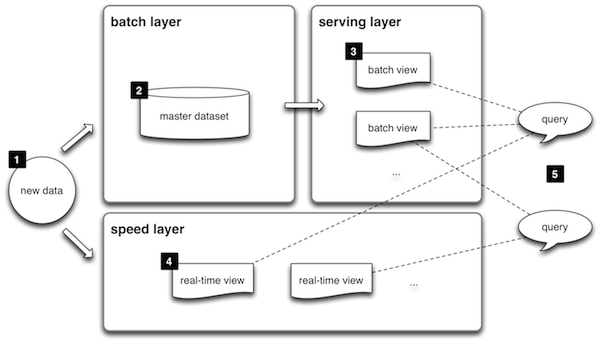 Questions